We are offering for sale this beautiful property in fabulous San Bernardino County, Southern California! The property is zoned residential by the county and is less than 1 acre, which makes it ideal for the perfect home as long as it is approved by the county. The parcel map and other maps show that the property is strategically located near Cedarpines Drive, Mojave River Road, and Coyote Trail in spectacular San Bernardino County, Southern California.
This property is approximately over one hour away by car from breathtaking Los Angeles where land prices can be in the millions of dollars!
The price for this fabulous property is only $7,980 plus the $199 closing fee!
You are paying on the down payment only, which will be subtracted from the total price. After that, monthly payments are only $150 a month (plus interest and any applicable late fees) until the total is paid. The closing fee is only $199 which is paid in addition to the down payment. The only additional fee is the standard $29 monthly late payment fee.
We charge the variable prime interest rate as quoted each month on the Wall Street Journal! The prime interest rate is the interest rate that the leading banks and financial institutions in the country charge to their best clients! It is currently 3.25% per year. Compare that to other Internet land sellers that charge around 10 to 14 percent interest. There are no hidden fees or penalties for paying early. Many top land sellers charge twice as much for similar properties as well as charge huge interest amounts. Thus, we are proud to offer high quality real estate at one of the lowest prices in the industry at prime interest!
We also offer a 15% discount for cash purchases as described in our website!
Buyer will be billed for future taxes as is common in most real estate transactions. Taxes are about $150 a year. All back property taxes have been paid.
The APN number for this property is:
0343-074-03-0-000.
Pictures are representative of the county and not of the actual property. The maps only indicate where San Bernardino County is located so foreign investors can get a better idea of the property's strategic location in Southern California. This is all of the information that we have on the property, and upon receipt of full payment buyer will receive the deed directly from San Bernardino County. Buyer will also receive the parcel map directly from us. The ZARZAR LAND Parcel Map for this property is located on the right-hand side of this listing. If you would like to see the Parcel Map in a closer frame, you can do this by visitng the San Bernardino County Assessor's website.
ZARZAR LAND offers land at prices that very few land sellers in the world can match. In fact, many new houses in San Bernardino County are selling for well over $500,000 in the developed area of the county. Thus, this property is in the path of future development and offers a great investment opportunity for sophisticated investors that do their own research.
Buyer also acknowledges that he/she has visited the property and that it is to his/her own satisfaction. Buyer also understands that because of the thousands of properties that we acquire and because of our global reach we do not have the time to visit each property individually as some smaller companies might do from time to time.
This information that we have provided about the county's recreational activities have been obtained from reliable sources; however, client understands that we are not liable if this information is not precisely accurate.
Please remember that corporate policy states that all sales are final.
There is a saying that the secret to becoming extremely wealthy is to find out where people are going, getting there first, and buying land, for land is the basis of all wealth!
Acquiring quality Real Estate will soon be beyond the reach of most Americans as the population continues to increase. Furthermore, with extremely beautiful weather and thousands of recreational and entertainment activities, investing in California land can be considered an excellent investment for generations to come!

San Bernardino County is only a little over one hour away by car from Los Angeles, where land prices can be in the millions of dollars, well beyond what most Americans can afford. Furthermore, with Disneyland, Six Flags, Universal Studios, and an endless variety of beautiful beaches that are about one hour away by car, Southern California land is becoming a favorite investment for long term investors! As the world's 5th largest economy (it recently passed France), California is the place to be in the investment world!

Thank you for your interest in
ZARZAR LAND!
The Place For Land!
ZARZAR LAND is the world's most prestigious Internet land seller as well as the #1 most visited land auction conglomerate. A leader in Internet land auctions and land sales worldwide with marketing operations in over 51 countries and territories. ZARZAR LAND provides land auctions, land for sale, land sales, and land properties to individual and institutional investors worldwide.
ZARZAR LAND is also considered a Platinum Power Seller by e-Bay, a title that only organizations with the highest ethical standards and sales volume can achieve.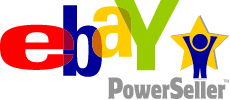 ---
You may purchase this property by clicking on the "Buy Now" button provided below.